Living The Dream
CHALLENGE | MOTIVATE | INSPIRE | GROW

Wilderness Solutions harnesses the spirit of adventure to offer Leader, Team and Personal Development in a range of settings and environments. Whether it be 1:1 coaching, an on-site leadership programme or a shared team experience in UK or abroad, we inspire and challenge our clients and friends through unique scenarios and programmes. We go the extra mile in order to fully understand your needs and then shape an experience that aspires to exceed your expectation. Since 2008, Wilderness has worked extensively with Corporates, Charities, Sports teams and Individuals, delivering high-end adventure, personal development and a lot of fun!
.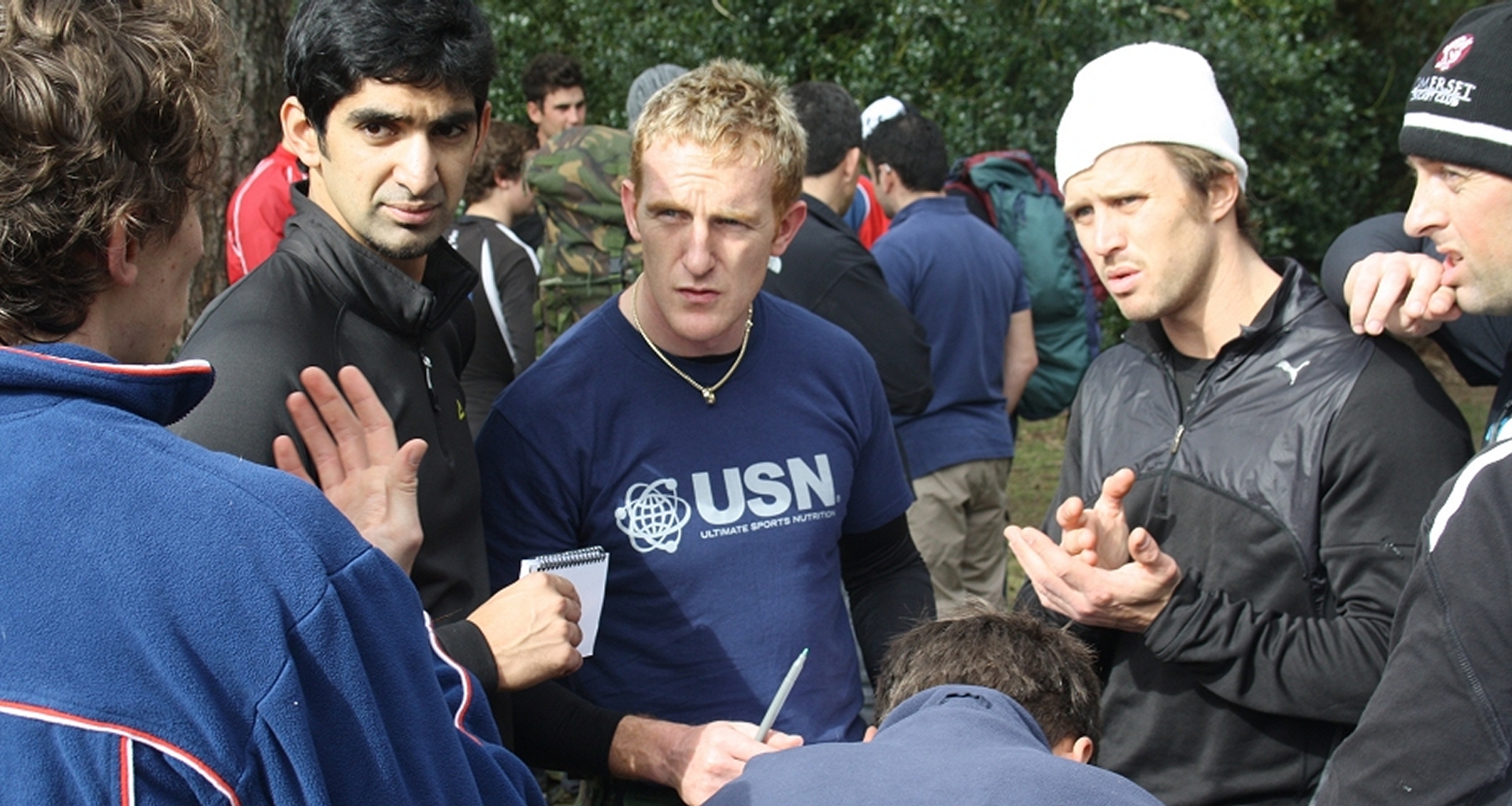 Having started out in life supporting the film and expedition industry, Wilderness quickly evolved to bring adventure, teams and personal development together. We have learned that a vital factor contributing to team success within sport, business and the military is 'culture' and the unique behaviours therein.  Our clients might be seeking a fresh training experience, a unique micro-expedition, a Corporate Social Responsibility (CSR) event or an opportunity to grow as an individual. We'll meet this requirement with our trademark formula of passion, innovation, zest and commitment; delivering first class-solutions that impact on your performance, cultural edge and your ultimately your bottom-line.
What We Do
Our business is built around 2 key themes - Development and Experiences. Over the years we have come to appreciate the value of blending our coaching and training programmes with an exciting metaphor or real-life experience. This can be a very light touch, such as an adventurous theme within an on-site programme, a 'walk and talk' coaching session, or a challenging outdoor team activity. Many of our clients commit to short micro-expeditions or CSR opportunities in UK or abroad. Whether it be Leader, Team or Personal Development that you're seeking - let us shape and deliver that unique programme, challenge or experience for you.


Gallery
Programmes, Events and Adventures – a snapshot of what we do
Somerset County Cricket Club
Wilderness Solutions got the Somerset County Cricket Team's season off to an action-packed start. An extraordinary team development weekend, where we lived off the land, camped under the stars, and learnt a few new tricks! We came away a tighter team – with an improved understanding of how we all 'tick'. Inspiring, effective and fun – a cracking springboard into the season.
Assured Futures
Sam Hudson, Managing Director, Assured Futures
Paul Mattin supported our annual company away day with a tailor made session on team working, drawing on his wide experience and making it relevant to the challenges that we face as a business. Fun, informative and with a great blend of story-telling and interactivity to hold our attention.
Team and Leadership
Ben McGregor, Rugby Players Association
I was delighted to be able to work with Harlequins to get Paul Mattin from Wilderness Solutions in to work with both the Harlequins 1st XV and Academy players for a series of RPA Personal Development Programme sessions recently. Resilience, Focus, All-Leading and Accountability were the key messages that we took away – amidst many laughs and with full engagement throughout from all involved! I'd recommend Paul in a heartbeat.
A huge thank you for such a fantastic expedition! Your informal leadership was the perfect balance of what makes a great expedition – with a lot of laughs along the way. With a steady ascent plan and literally no one suffering from altitude problems – we all summited together as a team. It was a very special week!
Team and Leadership
Haydn Thomas, Natwest Bank
Paul brings to life the challenges all leaders face by using his own vivid experiences in the worlds of military & expeditions. By relating these to the issues that we face day to day he provides some great models to apply. Enthusiasm, passion and humour are evident throughout.
Nepal Expedition
Brian Lodge, Director, South West Communications
The key to a good adventure is a good adventure leader and I cannot thank Paul enough for providing us with such an amazing Himalayan expedition. We saw breath-taking scenery, met wonderful people and got a close-up insight into another world. Pauls experience and professionalism ensured there was a great team spirit throughout and we made new friends for life with some of our fellow explorers.
Support to Film Industry
Jamie Batten, 'Land of the Midnight Sun' Producer
Thank you for everything. The training was invaluable, plus there's no way the shoot with the Marines would have happened or gone so smoothly without you. Alexander and the team are all very grateful. I'm only sorry we couldn't get you out there for longer!
Team and Leadership
The Directors, AWP Exeter
Throw out any pre-conceived ideas you have about corporate team building. A weekend with Wilderness Solutions is fun and informative as well as challenging and thought-provoking. As a team that already works relatively well together, we were amazed at how much we learnt about ourselves and each other. The atmosphere in the office is transformed
Norway Back-Country Expedition
Dr David Ramperstad, Devon
This was a brilliant trip, well organised from start to finish. We felt like we had a challenging adventure in a savage environment but were confident that we were safe at all times and well looked after- from the high end hotel saunas to the nice touches like surprise single malt and smoked salmon in the snow hole!
Leadership Development
Dean Mumm, Captain Exeter Chiefs Rugby Club
Paul demonstrated to Exeter Chiefs that there is no coincidence between excellent preparation and eventual success. He showed that team momentum, a focus on task dynamics and adaptive leadership were all key elements that allowed his team to reach the South Pole, and I thoroughly believe that these are elements that correlate to success on the sporting field. I look forward to working with him again.
Motivational Speaking
Tony Rowe OBE – Chairman & Chief Executive, Exeter Chiefs Rugby Club
Paul's attention to detail, as well as his willingness to go that extra yard, is something that puts him at the very top of his game. An outstanding and inspirational speaker, I have no hesitation in recommending his services
Contact Us
Please get in touch with any questions you might have regarding Coaching, Programmes, Events or Expeditions.
We'll get back to you sharpish!


You can contact us here:
Address
Wilderness Solutions, Sunnydale, Woodbury Salterton, Exeter, EX51PQ